Welcome to Year 2
Please find below some information about Year
Welcome to Year 2!
Welcome back after the half term break. Hopefully you've already spotted the following dates from the newsletter:
Wednesday 28th Feb : World Book Day dress up
Friday 9th/16th/23rd March Story Time sessions in school.
Also: don't forget our school trip on Wednesday 1st March!
wc 19th February
Our topic on Africa continues this half term. We are finding out about the game reserves of Kenya and the Masai Mara people that live there. We will read 'Masai and I' in whole class guided reading, looking closely at the text and answering questions.
In Maths we move on to a topic on shape (2D and 3D). We will name and classify shapes according to the following criteria:
2D shapes: sides, vertices(rather than corners), straight/curved sides, symmetry.
3D shapes: edges, vertices, faces, curved/flat faces
We will look at regular and irregular shapes. Have a look at the pictures below: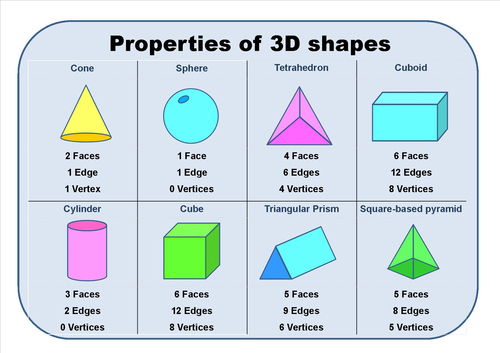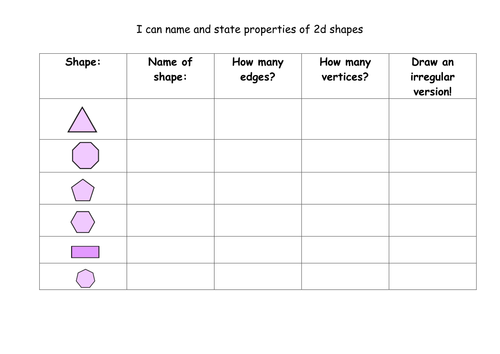 We also have a 'Safety Week' focus in school assemblies this week. On Thursday we have a visit from the Canals and Rivers Trust who will give a safety talk to KS1.
PE will continue with games skills (cricket) this week and sportshall athletics with Mr. Simms.
There are a few web sites with maths games you could look at:
https://www.topmarks.co.uk/maths-games/hit-the-button
http://www.abcya.com/comparing_number_values.htm
https://www.topmarks.co.uk/place-value/place-value-charts
http://www.ictgames.com/sharkNumbers/sharkNumbers_v5.html
https://www.topmarks.co.uk/Flash.aspx?f=diennesandcoinsv3
Letters and Forms
Staffing
Mrs. Balding teaches in 2B and Mrs. Flatters in 2F, with teaching assistants Mrs. Wallace and Mrs. Smith. On Tuesday afternoons Mrs. Cartwright and Mr. Simms teach the Year 2 classes. Mrs. Nicholson teaches in 2F on Wednesdays (and every other Friday).
Reading
Children will take part in guided reading activities every day in school, with at least two adult-led sessions a week. Each week your child will bring home a guided reading book and a choice book (these are levelled books which the children choose themselves). Please use the reading diary to let us know how your child is getting on at home.
Home-Learning Tasks
In addition to reading we will send home tasks which support our work in English and Maths or Topic. We will send home spelling homework each week.
Please use the link to access the word mat the children use in school to support spelling:
Y1 and 2 common exception words.doc
PE and Forest Schools
Our PE days are Tuesday and Thursday. We plan to get outside as much as possible for PE so please could you send in a pair of outside PE shoes/trainers if you haven't already. As the weather gets colder you may also wish to send in jogging bottoms and an extra jumper.
Forest Schools will take place on Friday afternoons, once a fortnight.
Everyday Items
Please bring in bookbags, a water bottle and coat every day. We will send home book bags each evening. Children do not need to bring a pencil case, however they may be brought in and can be used for some afternoon activities (and need to be small enough to fit in drawers!).
Medicines and Illness
Please ask at the office if you have any queries regarding medicines or need to update your child's healthcare plan. Please remember to leave 48 hours clear of sickness/diarrhoea before returning to school.
Letters/notes
As we don't check bookbags, please let your child know if there is a letter or slip that they need to hand to their teacher in the morning. Thank you.
As always, if you have any queries or concerns please come and talk to us, or send in a note or email to the office.
Many thanks,
The Year Two Team